Welcome to the School of Creative Economy!
Prepare for a rewarding career in the creative economy sector. We offer various courses that equip you with the knowledge and skills required to start, switch, or boost your career.
The School of Creative Economy
A hub where music, art, and social media unite! We offer a variety of specialized courses, carefully crafted to empower learners with the skills needed to thrive in their careers and stand out on the global stage. ​​Whether you're looking to begin your creative journey, transition into a new field, or take your skills to new heights, our programs cater to your unique aspirations. To ensure students have all they need, we have incorporated active self-paced learning, live classes and peer to peer training to give students an immersive experience.
Oluwaseun Dabiri
Program Manager
Our Programs
---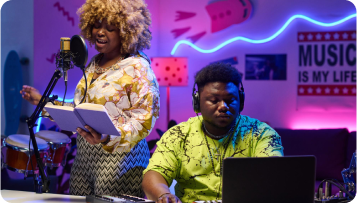 Navigating the Music Business in Africa: Afrobeats case study
Learn the fundamentals of the music business from scratch and how to tap into the Afrobeats wave.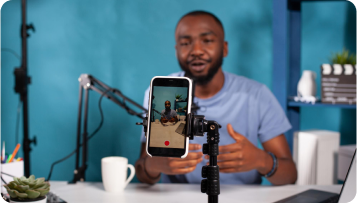 Content Mastery for African Creators
The program is designed to teach you how to start and boost your content creation career regardless of your niche interest.
What are you Learning today?
Explore our exclusive selection of courses designed to empower you with the expertise and abilities necessary to initiate, pivot, or elevate your career. To cater to our students' diverse needs, we have different courses.
Ready to begin your journey as a Creative?
Scholarship available
AltSchool Scholarships are available for students who have successfully passed our entrance exams and meet the specific eligibility requirements of the scholarship funds they are interested in applying for.